Paula Mendoza, Colombia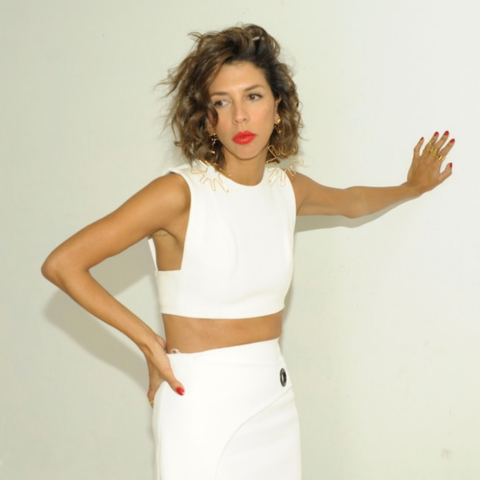 Paula Mendoza leads her eponymous jewelry brand, Paula Mendoza, established in Bogota, Colombia, in 2003. Her collections combine the craftsmanship of Colombian artisans and Paula's innovative approach to design, and have been sold in notable retailers worldwide such as Net-A-Porter, Saks, Harvey Nichols and Bergdorf Goodman. Her eye-catching pieces have adorned the bodies of celebrities and bloggers including Beyonce, Zendaya, Kim Kardashian, Kylie Jenner and Rosalia, and have been featured in Vogue, Harper's Bazaar, Elle, InStyle, W Magazine and on the cover of Allure.
Since her brand's inception, Paula has positioned her country and its ancestral knowledge as her source of inspiration. Every material is ethically sourced and conflict free, and she champions sustainable production practices while investing in local artisans, who handcraft every piece and who have grown with her over a 20-year journey. Paula is also Co-Founder and Creative Director of Looking for the Masters, a project that looks to work with artisans and indigenous communities in order to preserve traditional Pre-Columbian craft techniques.
In 2014, Paula was recognized by Colombia's president as one of the 100 most influential Colombians outside the country. In 2019, she received the award "Colombianos Estrella," and in 2020, Forbes listed her as one of Colombia's Top 50 creatives, alongside artist Fernando Botero, actress Sofía Vergara, fashion designer Esteban Cortázar and singer Shakira. 
Paula will be a featured speaker of the LAD | Book Launch, Design Talk & Designers Reception to be held at one of Northwest DC's most impressive modern homes on Friday, October 13th, from 6:30-9:30 pm (the address will be emailed to ticket holders a few days before the event).
Her jewelry collection will be available for sale at the LAD | Opening Party & Design Awards on October 14th from 5-9 pm and at the LAD | Latin American Design Show on October 15th from 11 am-7 pm. 
@bypaulamendoza