Carolina Furukrona, USA/Brazil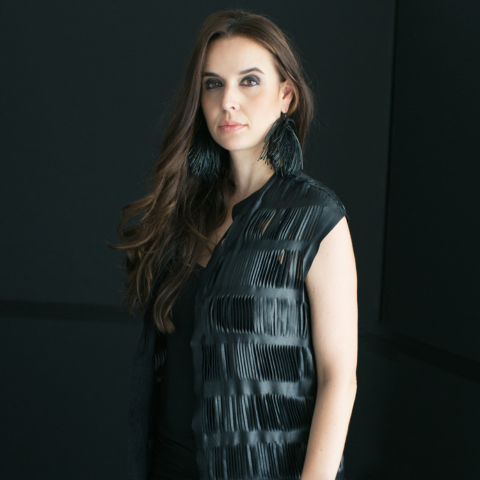 Carolina Furukrona is the Founder & Creative Director of LAD | Latin American Design Week, the first forum of its kind in the United States for collectible design from Latin America. Taking place from October 11th-15th, 2023, in Washington, DC, and in collaboration with museums, cultural institutions, international embassies and private collectors, the inaugural LAD will present an ambitious curatorial program of collection visits, design talks, designer receptions, a book launch, an opening party & design awards and a 2-day Latin American Design Show featuring works for sale by 35 designers and innovators shaping new futures for Latin American and Caribbean design. Carolina is also the Founder & CEO of NOVA BOSSA, a lifestyle retailer featuring contemporary artisanal brands from Latin America. Since its inception in 2019, NOVA BOSSA has invested in more than 100 slow fashion, beauty and design brands from the region - 90% women-owned - becoming the largest US-based investor in artisanal brands from Latin America. 
A native of Brazil, Carolina's career spans 25 years in the diplomatic, museum, corporate and entrepreneurial worlds, acting as a cultural ambassador and focusing her efforts on the preservation of cultural heritage, both tangible and intangible. She spent seven years at The Smithsonian Institution serving as Director of Development of the Archives of American Art, as Director of the Smithsonian Young Benefactors, and as Development Officer at The Smithsonian Associates, where she helped to conceive and raise investments for the Smithsonian's country festivals. Prior to this, she served as Chief Development Consultant for the Italy-based Restoring Ancient Stabiae Foundation and as Director, Executive Forum and Special Programs, at The European Institute in Washington, DC. Her last position before founding NOVA BOSSA was Executive Director for Latin America and the Caribbean at publicly-traded language-learning company Rosetta Stone, leading enterprise sales and operations in 33 countries.
She received a certificate from Harvard University's Kennedy School of Government titled Women and Power: Leadership in a New Era and has been a member of the BMW Herbert Quandt Foundation's World Responsible Leaders Forum since 2002.
Carolina will introduce the speakers and moderators for all events during LAD | Latin American Design Week.