Angela Damman, Mexico/USA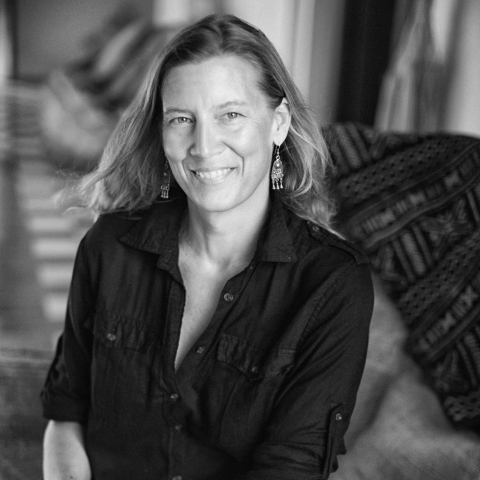 Angela Damman leads her eponymous sustainable luxury brand, Angela Damman, inspired by the beauty of native plant fibers and the ancient artisanal traditions of Yucatán, Mexico. Since 2012, Angela and her talented team of artisans have been collaborating on the design and production of textiles, handbags, home décor products and limited-edition works handcrafted from natural materials. Her operation is full circle from harvesting and de-fibering henequen (agave fourcroydes) and sansevieria plants to producing the final product.
Her constant search for innovation results in unique pieces that bring imagination to life. The brand's efforts not only connect centuries-old knowledge with contemporary design, but also help stimulate local economic development and preserve the heritage crafts of Mayan communities. Angela's creations have been featured in Architectural Digest, Vogue, Design Miami, London Design Week, various museum exhibitions and in the movie Black Panther: Wakanda Forever.
Angela Damman is the recipient of the LAD | Latin American Design Week's first annual Sustainability Award, which will be presented to her at the LAD | Opening Party & Design Awards on October 14th, from 5-9 pm. She will also be a featured speaker of the LAD | Design Talk: "Designers & Artisans: Partnerships for a Sustainable Future" to be held at the Embassy of Ecuador on Wednesday, October 11th, from 6:30-8:30 pm. 
Pieces from Angela's collection of accessories, lighting, home décor, textiles and large conceptual works will be available for purchase at the LAD | Opening Party & Design Awards on October 14th from 5-9 pm and at the LAD | Latin American Design Show on October 15th from 11 am-7 pm. 
@angeladammanyucatan