Nicolás Rivero, Colombia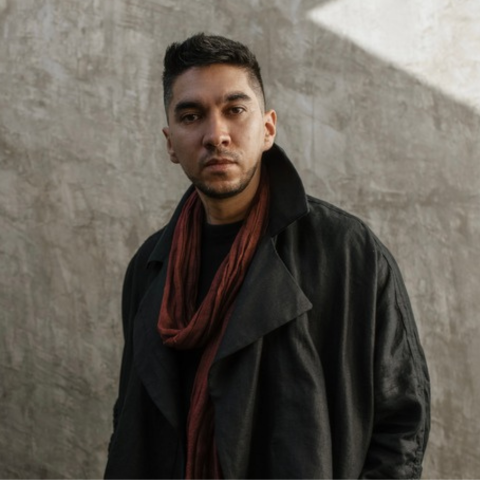 Agustin Nicolás Rivero founded Colombian cult fashion brand A New Cross in 2010, leaving a promising career in advertising to dedicate himself fully to elevating Colombian and Latin American artisanal legacy, bringing back awareness and respect for his country's artisans and the knowledge they pass down from generation to generation. The brand's work focuses on textile experimentation and the desire to motivate new generations of artisans who wish to preserve their textile cultural legacy. His garments are co-created with Colombian artisans, developing new techniques that bridge tradition with cutting-edge design and using materials like linen, raw silk and plant fibers such as the coca plant used to extract dyes from. 
Through his collections, Nicolás tells stories about Colombia from a non-traditional perspective, seeking a more global view, with timeless and genderless being the determining factors behind his oversized and fluid silhouettes, known for their impeccable craftsmanship, meticulous tailoring and timeless design. In 2021, Nicolas won the "Best Guest Country Designer" award by the Fashion Trust Arabia, selected by a notable jury of fashion world leaders including Virgil Abloh, Haider Ackermann, Zuhair Murad and Carine Roitfield, among others. 
Nicolás will be a featured speaker of the LAD | Design Talk: "Designers & Artisans: Partnerships for a Sustainable Future" to be held at the Embassy of Ecuador on Wednesday, October 11th, from 6:30-8:30 pm. 
A collection of his most iconic fashion pieces from the last 13 years will be available for purchase at the LAD | Opening Party & Design Awards on October 14th from 5-9 pm and at the LAD | Latin American Design Show on October 15th from 11 am-7 pm. 
@anewcross